Following hot on the heels of our last episode about St. Paul among the Philosophers, in this episode we take up his magnum opus, the Epistle to the Romans. Positioned first in the New Testament, it is actually the last extant letter he wrote. Hugely influential, it is densely packed, tightly argued, and generally impenetrable to a casual reading. So with the excellent aid of the brilliant interpreter Ernst Käsemann we walk through most of Romans (leaving chs. 9–11 for next time) to discover the power of the gospel, the ungodliness of the godly, and God's justification of precisely those ungodly people by His Son and Spirit.
Notes:
1. Käsemann, Commentary on Romans
2. Melanchthon, Loci Communes
3. Paulson, Lutheran Theology
4. J. L. Austin, How to Do Things with Words
5. Dad talks about baptism extensively in Beloved Community
6. Epp, Junia: The First Woman Apostle; I wrote a review of it for the late great Books & Culture
More about us at sarahhinlickywilson.com and paulhinlicky.com!
Comments
(1)
To leave or reply to comments, please download free Podbean or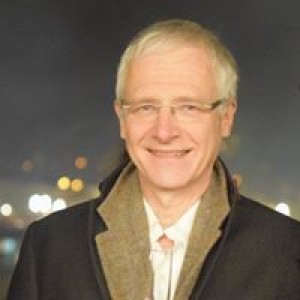 A nice tour through Romans for Lutherans, Pentecostals and other Christians.